Youth Church (Ages 13-18)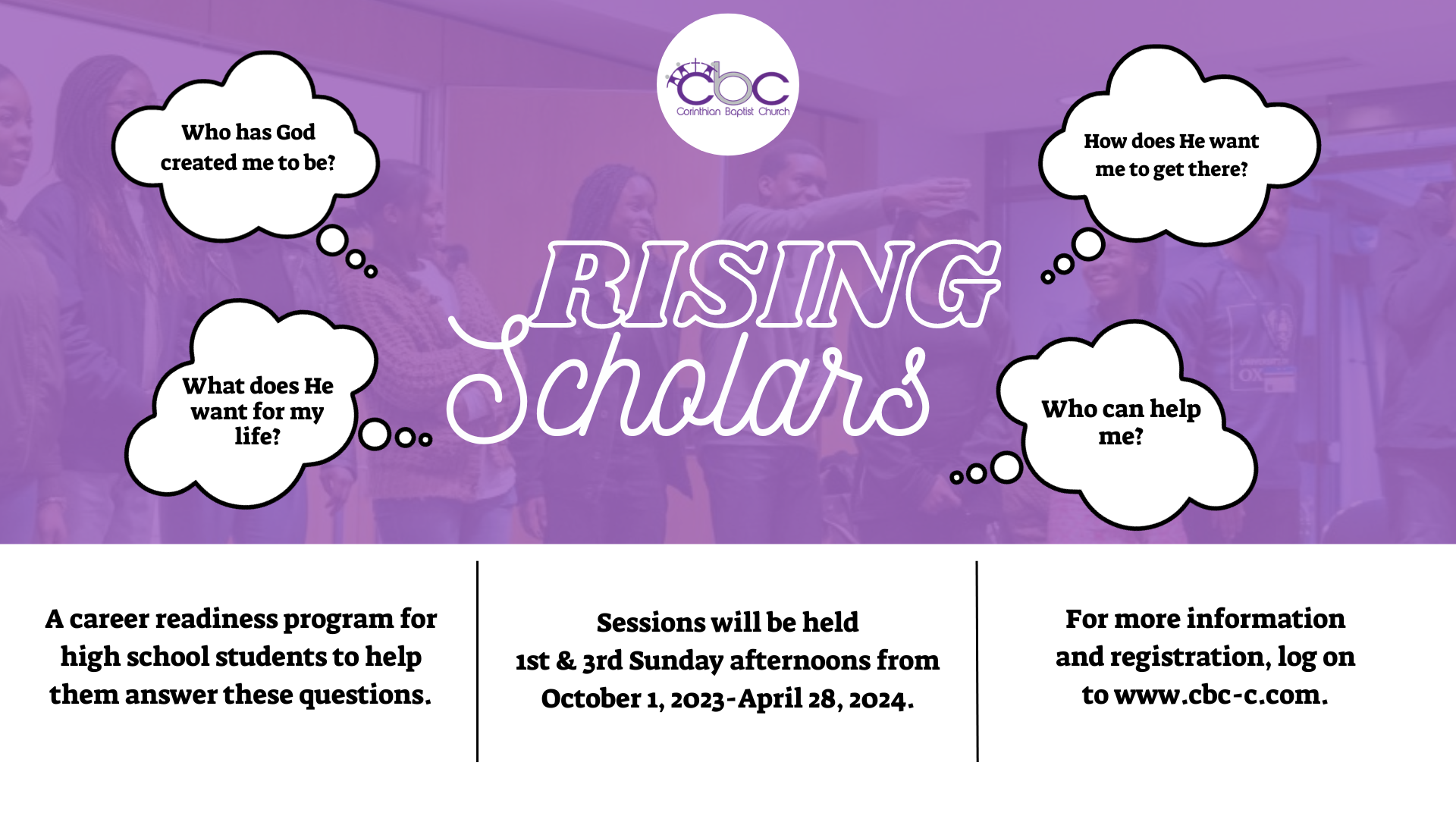 Rising Scholars Program
Corinthian Baptist Church, in partnership with City Gospel Mission, will provide a career readiness program to high school students who desire to pursue the purpose that God has for them, by helping them answer three major questions:
          1. Who has God made me to be?
          2. What does He want from my life?
          3. And how does He want me to get there?

Meetings will be on the first and third Sundays from 12 noon to 2:00pm in the Muscle Room.