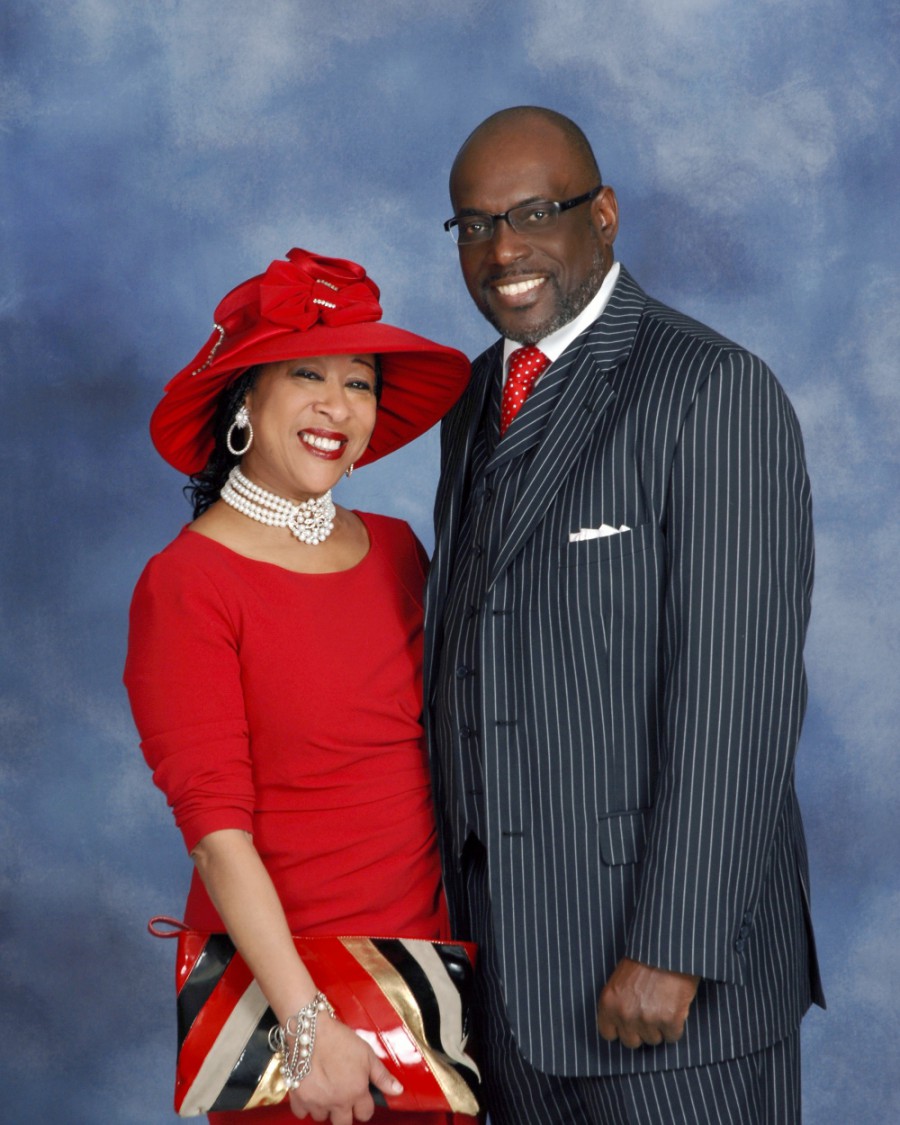 Pastor KZ Smith serves as the Senior Pastor of the Corinthian Baptist Church of Cincinnati, Ohio. With his spiritual guidance and leadership, the church has grown in membership from 250 to over 1,200 members. Pastor Smith is a visionary; where his actions and principles inspire God's people to walk in the "Spirit of Excellence," to fulfill God's purpose for their lives. Under this vision, he has established several ministries including Children's Church, Corinthian Baptist Church (CBC) Youth and Adult Praise Dancers, 55 Plus Fellowship and Bible Class, Solid Rock Investment Club, New Members' Orientation Class, the Connection's Ministry, and the Deacons' Shepherding Program.
His achievements and accomplishments are noteworthy. He has been appointed, by the Mayor of Cincinnati, as Commissioner of the Cincinnati Recreation Commission. In 2008, He was elected President of the Commission. He served as Co-Owner and a Member of the Board of Directors for the Avondale Town Mall, Founder and Chairperson of the Avondale Community Federal Credit Union and on the Board of Directors for the CBC Enterprises. Under Pastor Smith's leadership, the Corinthian Baptist Church was voted by the Cincinnati Herald Newspaper as the "best place to worship" (Best of Black Cincinnati 2003 edition).
In the community, Pastor Smith has served on the Office on Maternal & Infant Health & Infant Mortality Reduction Board. He has served as the Chairperson for the non-profit Ekklesia Development Corporation, which received a matching grant from the Department of Commerce, to develop the nation's first online technology for social services for the community. This was the first time a faith-based organization has received a grant from the Department of Commerce.
He has served as President of the Baptist Ministers' Conference and Vicinity of Cincinnati, Ohio, and was the Campaign Manager and Spokesperson to restore the Human Rights Ordinance of Cincinnati.
Pastor Smith has received recognition from the Hamilton County Community Action Agency (Community Service Award), Greater Cincinnati & Northern Kentucky African American Chamber of Commerce (Citizens Who Made a Difference Award), Baptist Ministers' Conference & Vicinity (Pastor of the Year Award), the National Sunday School and Baptist Training Union Congress (Exceptional Leadership and Service Award), and The Abercrumbie Group (2016 Men of Honor.)
Pastor Smith received a Bachelor of Science degree in English Bible, from the Cincinnati Bible College and Seminary. In June 2009 Pastor Smith received the honorary degree of Doctor of Divinity from Temple Bible College and Seminary. He is in pursuit of a Master of Arts degree in Pastoral Leadership from Trinity Bible Seminary.
He is married to a very supportive and loving wife, Connie; together they parent five children and nine grandchildren.