Creative Worship
Praise God in His sanctuary; Praise Him in His mighty firmament! Praise Him with the sound of the trumpet; Praise Him with the lute and harp! Praise Him with the timbrel and dance… Let everything that has breath praise the Lord! ~ Psalm 150: 1, 3, 4, & 6
God is worthy to be praised! These ministries allow us to praise Him with our many different talents.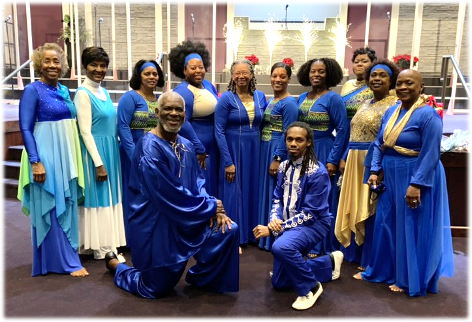 Adult Praise Dance Ministry
An anointed and diverse ministry that ushers in the presence of God through dance on an international platform. Dance Ministry is a joyous form of worship and communion unto the Lord; using the whole body in visual expression to praise, exalt, and glorify God.
Regular meeting and rehearsal times are on Tuesdays from 6-8:30pm. We welcome ages 20 and up to come and worship and praise the Lord God with us.
"God is spirit, and those who worship Him must worship Him in spirit and truth" John 4:24