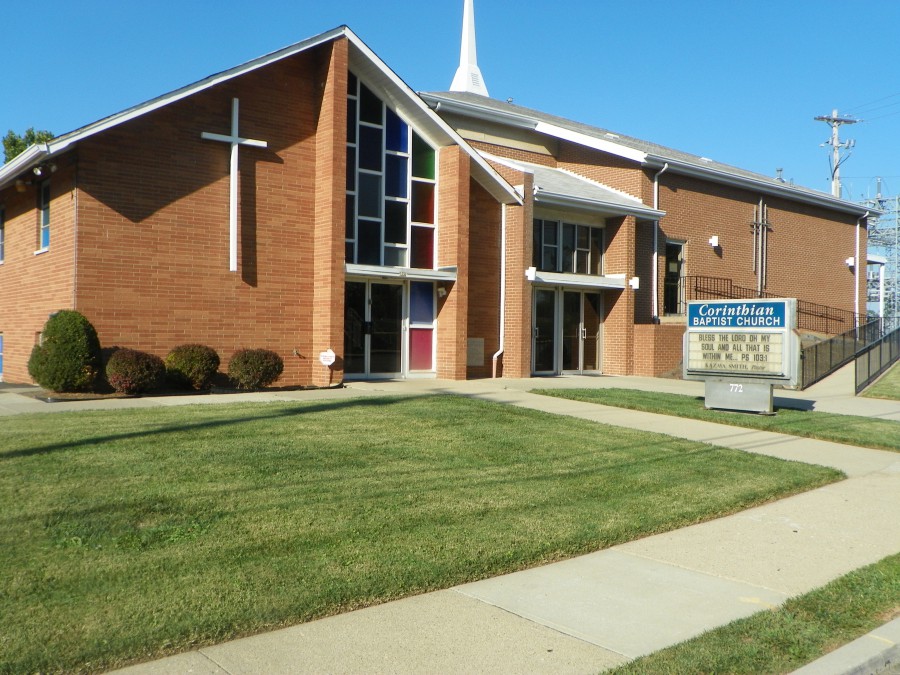 In 1868, a small group of Christian men and women who had been meeting in each other's homes recognized the need to establish a place to worship God in the Avondale community. The Council of Baptist Churches sanctioned the formation of a church. The first worship service was held at the New Colored Orphans Home on Van Buren Street. Reverend R. W. Scott was selected as the first pastor. Under his leadership the name of the church was the First Baptist Church of Avondale. From the mid-1870 to 1908, the church's name was changed from First Baptist Church of Avondale to Corinthian Baptist Church because of mail problems and close proximity to First Baptist Church of Walnut Hills. Since 1868 the church has had 13 pastors:
1868-1879-Rev. R.W. Scott
1880-1908-Rev. Harry Johnson, Rev. H. Glimpe, Rev. J Smith
1908-1935-Rev. J.H. Jackson, Rev. J.S. Patten, Rev. P.S. Smith, Rev. Warren
1935-1949-Rev. M.S. Richardson
1950-1955-Rev. J.D. Jenkins
1955 Interim Pastor-Rev. D.H. Davis
1955-1986-Rev. Wesley V. Maxie
1988-present-Rev. Kazava (KZ) Smith
In 1964, the congregation was forced to move to another location, as a result of the city preparing to construct a new highway. On June 7, 1964, the Groundbreaking Ceremony was held for the new church building. The building was completed on October 4, 1964. We were blessed to be able to burn the mortgage on July 22, 1975.
On May 6, 1990, we held the Groundbreaking Ceremony for the construction and renovation of our church building. We move into the new edifice in June 1991. On November 16, 1997, we were blessed to be able to burn the mortgage during our 129th Church Anniversary Celebration.
On October 22, 2010, the church purchased 30+ acres of land on Reading Road in Bond Hill.  On September 3-4, 2011 we held our Land Dedication & Community Celebration.  Our Ground Breaking Service  was held on  July 30, 2016 and construction of our new building began on October 18, 2017.
As we continue to worship God in spirit and in truth, while growing in the grace and knowledge of our Lord and Saviour Jesus Christ, we know that the Corinthian Baptist Church will continue to be blessed by our heavenly Father.